On Stage Together Next Year?
by Baz Bamigboye | Daily Mail | April 9, 2020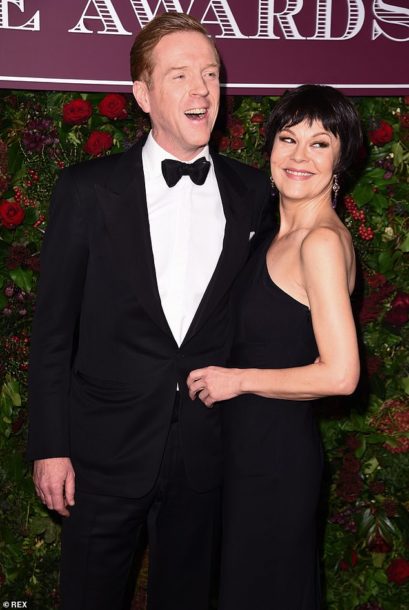 Helen McCrory and Damian Lewis have been toying with the idea of making their first West End appearance together — hopefully next year, if their respective upended commitments will permit.
The couple fell in love when both were cast in the play Five Gold Rings at the off-West End Almeida Theatre back in 2003.
'Damian and I would love to do something on stage together,' McCrory told me. 'We've been in long discussions.'
Tantalisingly, she added: 'Rights are being bought' to a 20th-century classic (which could be a comedy) that she declined to name until contracts are signed.
'We've done so many other things that have taken us to lots of different places, and in lots of different directions,' she noted.
Things such as his roles in Homeland, Wolf Hall and Billions.
And her stellar cast of characters: the glamorous but lethal Aunt Polly in Peaky Blinders; Narcissa Malfoy in Harry Potter; and now Sonia Woodley, the QC who represented Charles Ingram — aka the 'Coughing Major' — in Quiz.
The TV mini-series, sublimely written and directed by James Graham and Stephen Frears, respectively, will be broadcast on ITV for three consecutive nights from April 13. The cast is pretty awesome, too.
Continue reading Helen and Damian Toy With The Idea of Making West End Appearance Together – April 9, 2020