More McQueen Footage Perhaps?
by Anthony D'Alessandro | Deadline | October 23, 2019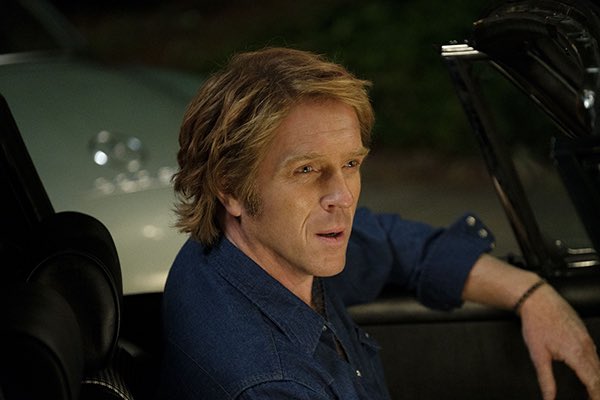 There was always talks that Quentin Tarantino would add more scenes to his ninth movie Once Upon a Time in Hollywood following its premiere at Cannes, finally, here it is, a new cut, just in time for awards season that Sony will re-release in around 1,500 theaters on Friday. Four never-before-scenes will be added, book-ending the new print. The movie, Tarantino's first outside of his partnership with the Weinsteins, is his second-grossing ever stateside with $139.8M, $368.3M worldwide behind Django Unchained. The pic opened during the final weekend of July to $41M and one of the few pieces of counter-programming in a Disney-filled IP summer to work.
For those living in LA and happened to catch Hollywood at Tarantino's Beverly Cinema, that print offered up an extended cut of a Bounty Law segment (the TV show starring DiCaprio's Rick Dalton character). The movie follows Dalton, a fading movie star who is crashing into TV and his loyal stunt double Cliff Booth (Brad Pitt). They also happen to be neighbors to Roman Polanski and Sharon Tate (Margot Robbie) in the Hollywood Hills at a socially-disruptive time in LA, the summer of '69.  Al Pacino also stars.
Continue reading Once Upon A Time…in Hollywood To Be Re-Released This Friday With Four New Scenes – Oct 23, 2019