The Unbeatable, Unstoppable, Unparalleled MVPs 
by Staff | Fan Fun With Damian Lewis | October 4, 2023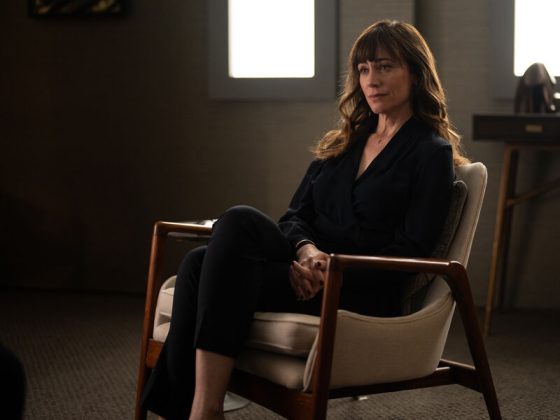 Billions is back and so is our MVP series! We continue to award our Most Valuable Players for Billions season seven in our series compilation, the 'Billions MVP Fanbook,' which commemorates all those in honor of achievement for the utmost brazen, uber shameless, ultra scheming, unmatched bad asses from the episode – from sports references, music and tasty food to pop culture remarks, shocking twists and ultimate paybacks. In case you missed it, catch up with the MVPs of the season seven premiere Tower of London, episode two Original Sin, episode three Winston Dick Energy, episode four Hurricane Rosie, episode five The Gulag Archipelago, episode six The Man in the Olive Drab T-Shirt and episode seven DMV.
Now let's dive in. Here are the Billions MVP awards for Season 7, Episode 8, "The Owl."
Gingersnap
Supreme Sleazeball Swerdlow Sayings in a Scene…AGAIN – He's back! Slimeball doc is back, this time wearing a prison-orange, head-to-toe, Karl Kani tracksuit to The Owl's winter conclave.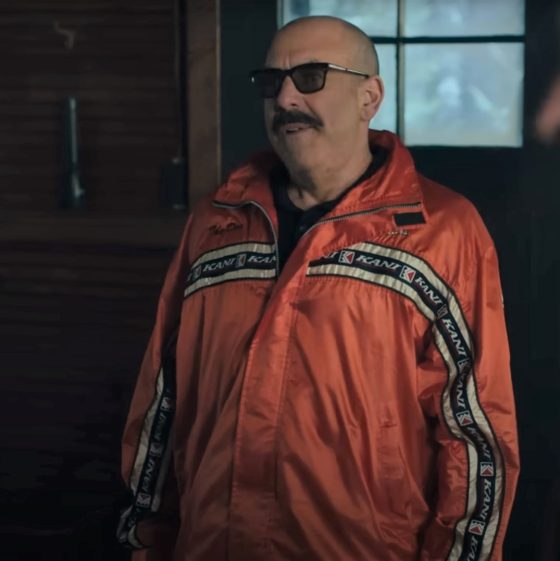 This whole scene is cringy-hilarious. From calling Chuck "Chuckles" and referring to women as "birds" to "Don't you worry about a thing, Sugar. You're going to be sleeping like a fucking Cub Scout in a coma" and claiming he will be getting in touch with his natural side, Dr. Alex Comfort style, who was a British scientist and physician known for the nonfiction sex manual, The Joy of Sex. And it doesn't stop there – the Doc simulates ghastly hip thrusts when groaning the word "uh!" as he names off kinky sexual acts like postillionage and croissant (too many urban dictionary definitions to count), only to be deflated to learn that The Owl retreat is 'no women allowed.' Serves you right, you kinky bastard! LOL
Benedict Arnold Citation– Griffin Dunne, who played George Pike, IV aka "Fourth" in this episode. Dunne also played Dr. Alcon Parfit in Succession. Only traitors act in both Billions and Succession and I find it deplorable when one is defecting across enemy lines, but he wasn't the first defector. Eric Bogosian who played Lawrence Boyd in Billions also played Senator Gil Eavis in Succession. Then there's Babak Tafti who currently plays Bradford Luke in Billions but also played Eduard Asgarov in Succession. Crossing over from other Koppelman-Levien projects, such as Malkovich from Rounders is more my speed and almost encouraged. Babak Tafti might be an exception since he also played Emil Michael on Koppelman-Levien's Super Pumped: The Battle for Uber. Just remember though, there's only one. There will only ever be one. Billions.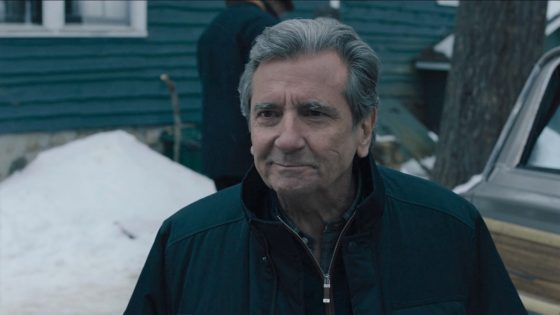 Gold Star Poo Poo Award – Wagsy. I'm not shocked that Wags got turned on watching women lick melted candy bars from clean diapers at the baby shower. Throw a little bit of peanuts in the "chocolate" and that just might send him over the edge. No surprise coming from a guy who talked to Wendy about ATM (ass to mouth) in season 1. Fuck all the reindeers you want, Wagsy!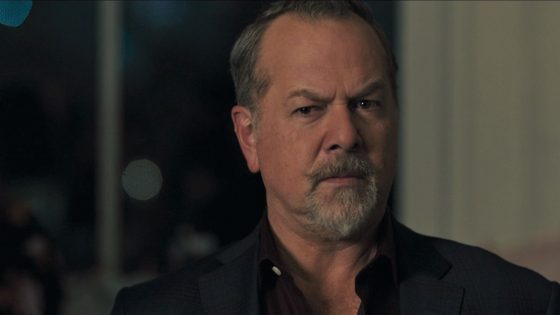 Best Cheerleaders – Men in drag at The Owl encampment during the "Indian leg wrestling" tradition. From the feathers of our fathers, hoot-hoot!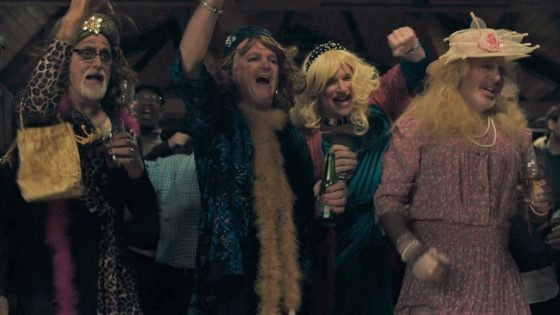 Perfect Line – Dr. Swerdlow, this time in his Fubu tracksuit. "Hold my nuts." 🙂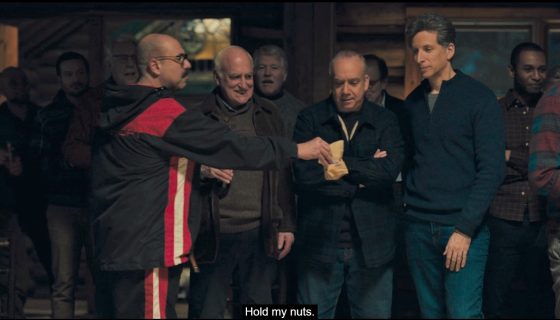 Defining America in a Song – Bob Dylan's 'Blind Willie McTell' plays as The Owl attendees torch their wooden owl mascot while wearing dark, hooded cloaks and chanting. The Writers made a bold choice with this scene, seemingly asking viewers to ask themselves how this differs from members torching wooden crosses while wearing their white, hooded cloaks. Don't @ me. I didn't write the scene. Just pointing out uncomfortable comparisons. Dylan lyrics:
"Seen the arrow on the doorpost
Saying this land is condemned
All the way from New Orleans
To Jerusalem"

"Seen them big plantations burning
I can hear them tribes moaning
Hear that undertaker's bell
Nobody can sing the blues
Like Blind Willie McTell"

Hear the cracking of the whips Smell that sweet magnolia blooming See the ghosts of slavery ships
Food for Thought:
The investigative reporter Mike Dimonda is back! Remember him? In season one he exposed how Axe took advantage of the markets when they were vulnerable during the 9/11 attacks, earning $750 million dollars in one day by shorting aviation stocks, American hotels and shipping companies, leading to the start-up of Axe Capital. I just love, and predicted (or wished for) that many characters from earlier seasons would reappear as a sort of final send-off for the series.
Sean Ayles is back! Former curator of Ellis Eads Hall aka Axelrod Hall and ran Axe's foundation.
24 hours before watching this episode of Billions I had watched Watch What Happens Live with Andy Cohen. Anderson Cooper was one of his guests, who was promoting his new book Astor. So when Senior mentions Corny Vanderbilt and Jake Astor, I knew a reference/Easter egg I didn't have to look up! Anderson Cooper's mother was Gloria Vanderbilt and his new book Astor: The Rise and Fall of an American Fortune is about the Astor-Vanderbilt family and fortune.
Damianista
Man of the Hour – George Pike IV aka "Fourth"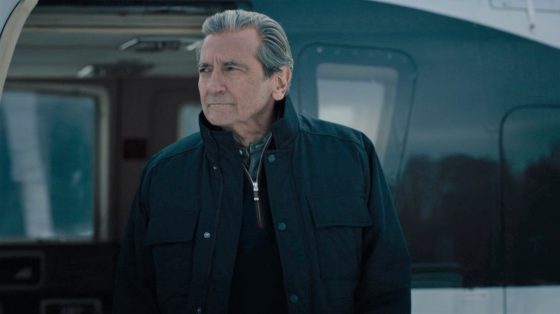 Scooter points out that getting a facetime with him is harder than following Bernie Mac at the Apollo. Presidential hopefuls are dying to get a minute with him and compete for his official approval and Super-PAC commitment. Even Chuck decides to go to The Owl just because he can meet and convince him that Prince is unfit to run for presidency.
"Fourth" is a step up from Jack Foley that he is the kingmaker in national politics. He casually talks about the old days when "Jack" and "Bobby" attended The Owl. And I have no idea if The Owl has been inspired by a bizarre old and rich white men in the woods kind of gathering in real life but it gives an accurate portrayal of what is wrong in American politics today: old and rich white men have disproportionate power in decision-making. "Fourth" even puts it in words to Chuck that who rules America is "big men with agendas — not the populace, not the rule of law and certainly not the voters." And this is the biggest threat to democracy.
Read the rest of the original article at Fan Fun With Damian Lewis here.