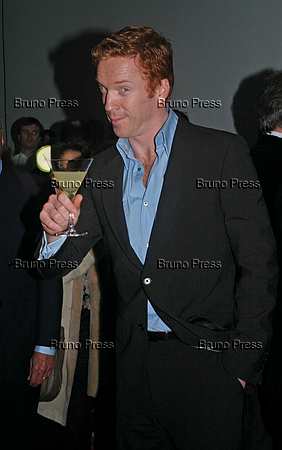 Happy Birthday to Damian Lewis! ➡

All over the world fans are sending best wishes to Damian Lewis today; click here to learn how you can join the celebration.

Spoilers! Click here or here to listen to Sarah Shahi's (Dani Reese's) guest appearance on the Kevin and Bean Show this morning on KROQ radio in Los Angeles. Sarah's interview starts at 31:30 minutes and runs through 50:00 minutes. Sarah mentioned that they are currently filming episode 2.18 of Life. Thanks to Ann for the links!
In this CanWest article Alex Strachan describes Life as:

"The most intelligent, thought-provoking and addictive crime-drama on TV… Life is quirky without being self-conscious. It's sharp as a tack, but it never feels the need to show off its smarts. It is smart, sure, but–better than that– it's one of those rare network TV dramas that assumes a real intelligence on the part of its viewers. Music plays a big role in tonight's episode, Mirror Ball, about the death-by-suffocation of a heavy-metal band's frontman… Life is full of bizarre deaths. There's nothing bizarre about its appeal as a TV crime-drama, though. Life rocks. It's CSI for brainiacs. And music devotees. (NBC, Global–10 p. m.)"

Season one of Life will premiere in Germany on Vox on March 11th; click here to view the German trailer on YouTube.
Click here for behind-the-scenes interviews with the cast of Life that are currently featured on Australia's Ten network's website. Thanks to Kat for the links.
The French region 2 DVD for The Escapist is now available for purchase. Fans in the US are beginning to receive their orders for the British region 2 DVD.

Warning: region 2 DVDs will only play in region-free (multi-region) players or in region 2 players (UK, EU, MidEast, Eqypt, So Africa, and Japan).